Things that make me love my job
After graduating with a degree in Business and Marketing, I soon found myself working in the PR industry. At first, it all came as a maze to me and couldn't quite understand what PR is really all about. After 2 years, I have gained so much knowledge through this  industry and I have grown to love waking up every morning and getting my day started in this amazing field.
Getting to meet great people
The best thing I love in PR is the opportunity of getting to meet some of the most inspirational players in certain industries & young entrepreneurs. Not only that – I've always been fortunate enough to meet a few celebrities through this great industry I work in.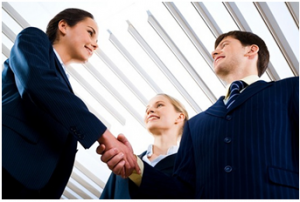 Being a hero for the day
A huge part of a PR professional's job is something called "crisis management." This means that if something unfavorable happens to your client, it is your job to figure out how to fix it. If Zara is getting killed by Mango and their sales are slipping, they would hire us to pitch a new PR campaign to save their brand in the public's eye.
Being buddies with journalists
One of the most crucial aspects of PR is to have a great relationship with journalists. Getting to meet some of the most knowledgeable people and having some of the best conversations. I have learnt so much in certain industries by just speaking to a passionate writer. Unlike traditional PR, where in PR professionals never interact with the media and just spam them with emails on a daily basis. Journalists have more respect towards people who are just as passionate about their job.
Going to great events
It's always exciting to get invited to some of the best events in the country. Thanks to the industry I work in I have to pleasure to be part of some of these events. These events vary from GITEX where I meet some of the top players in the technology industry to DIFF where I've taken pictures with some of the young local entrepreneurs and celebrities.
My great team
Lastly, the best thing I love about my job is walking into our office and working with some of the loveliest ladies and gentleman I've met till date. Its great how we can all relate to one other despite all having different views to life.