Active Dubai – A Happy team at Active DMC
WHAT DOES HAPPINESS MEAN TO YOU? WHAT MAKES YOU HAPPY?
Sawsan Ghanem


Happiness is my family and, close friends I can confide in and be myself around. It is being successful, having a sense of achievement and purpose every day. It is an opportunity to make a difference in someone's life. What makes me happy is seeing my kids & hubby happy, having health and inner peace, being close to my friends who get me. Having a damn good cup of coffee, a good book and walking the streets of London also make me happy.

Louay Al-Sammarrai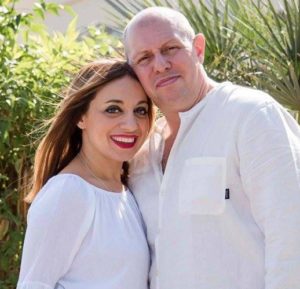 What makes me happy? Simple – My kids and Sawsan! and……walking into this office and experiencing this team!

Stanislava Burianek


Having positive and energetic team around me makes me happy! When my family is healthy and happy, I am happy! I am going to Madrid next week, so I am very happy!

Lauren Brush


Happiness to me means having a calm heart and calm mind – and being surrounded by the ones you love! Staying active – especially with others – makes me the happiest! ?

Umme Qizra


Happiness is to know that there is always someone to look out for you and I'm happy to have found that secure feeling at Active. Happiness is spending time my nieces and nephews. Happiness is to know that my family supports my decisions and has my back no matter what.

If you really want to be happy, don't wait for someone to bring it to you on a silver plate. Look inside, and you will find happiness within you.

PS: FOOD makes me happy too ?

Mai Elsayed


In my opinion, happiness is a state of mind and a lifestyle. True happiness is being able to focus on the present and enjoy every bit of it. It truly makes me happy when I am doing my ballet exercises or surrounded by my crystals, tarot cards and Palo Santo. I find happiness in the little things in life like the first sip of coffee in the early morning and a good psychology read.

Aishlinn Bracken


What makes me happy? The fact that I have amazing friends, family and colleagues around me every day, who always make sure to put a smile on my face. And of course, a good cup of tea and copious amounts of chocolate.